Whether you're dealing with a mild, temporary case of dry skin, or something more serious like eczema (atopic dermatitis), it can be incredibly confusing when browsing for the right product. And with so many different formulas, how does anyone find the right products to treat dry skin?
What causes dry skin?
Skin conditions are just as unique as the person it's afflicting. The cause of dry skin could be the result of allergies to certain chemicals or materials, or it could be a more long-term condition. If it's accompanied by redness, burning and itching, your skin could also be sensitive too. There are plenty of solutions for dry skin. Here are our recommendations for dry skin moisturisers:
1. Treat dry skin with products that replenish moisture.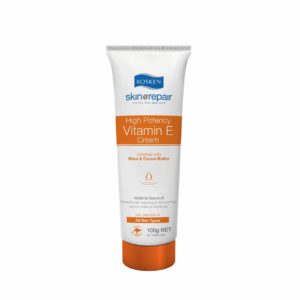 Rosken Dry Skin Lotion helps replenish moisture in the skin thanks to its clinically proven formulation. So not only is your skin's moisture content rebalanced, but it does so without leaving a heavy, sticky residue.
2. Moisturiser for very dry skin needs to lock in moisture.
Creams like Rosken Dry Skin Cream not only work by intensely moisturising the skin, but also forming a protective barrier to prevent moisture loss. Your skin not only feels instantly relieved of the tight, dry feeling, but it also feels silky smooth too.
3. What if you need to treat dry and sensitive skin?
You want to look for a formula that's not only gentle but effective as well. Rosken Sensitive Skin not only features ingredients that are light, but it also absorbs into the skin quickly and effectively. Plus, it's made to repair and nourish skin from more intense conditions, resulting in soft and supple skin.
To recap:
When looking for the right moisturiser for dry skin, it's important to pay attention to your skin's needs. Use products that are specifically formulated to treat its condition. This could range from products that can provide temporary relief, or more intensively repairing formulas that lock in moisture. No matter the condition, Rosken offers a range of products that can address your unique skincare needs.